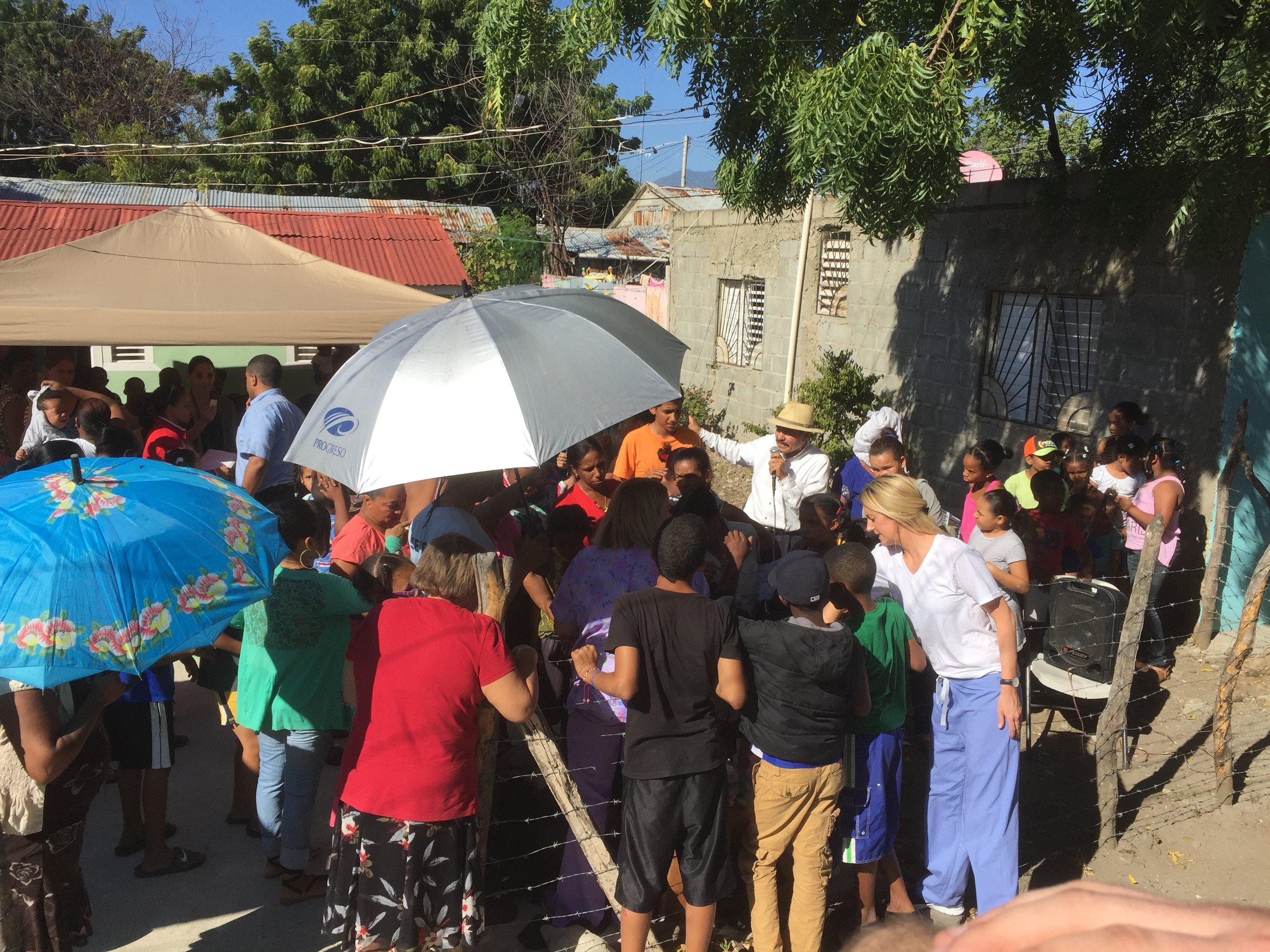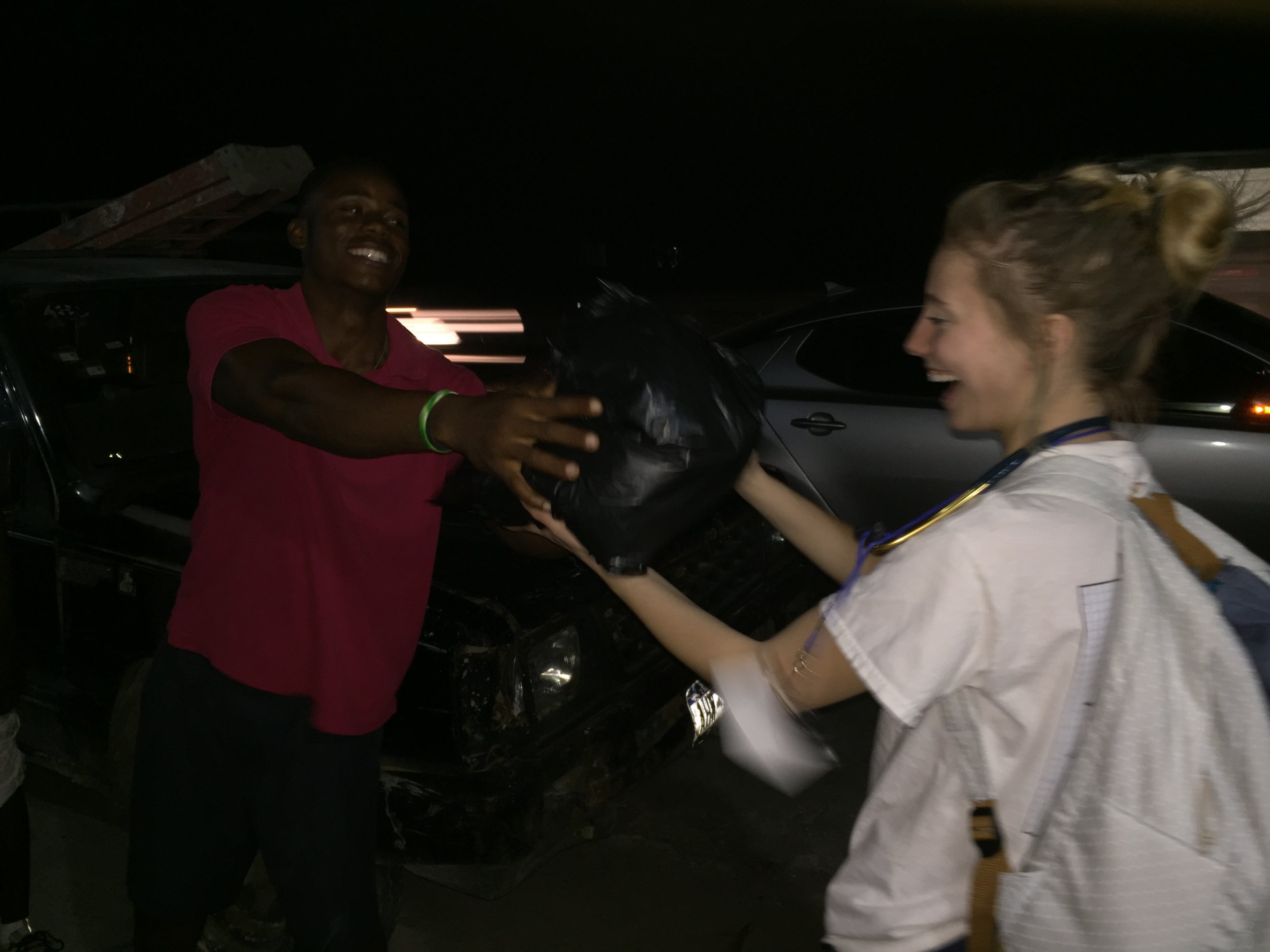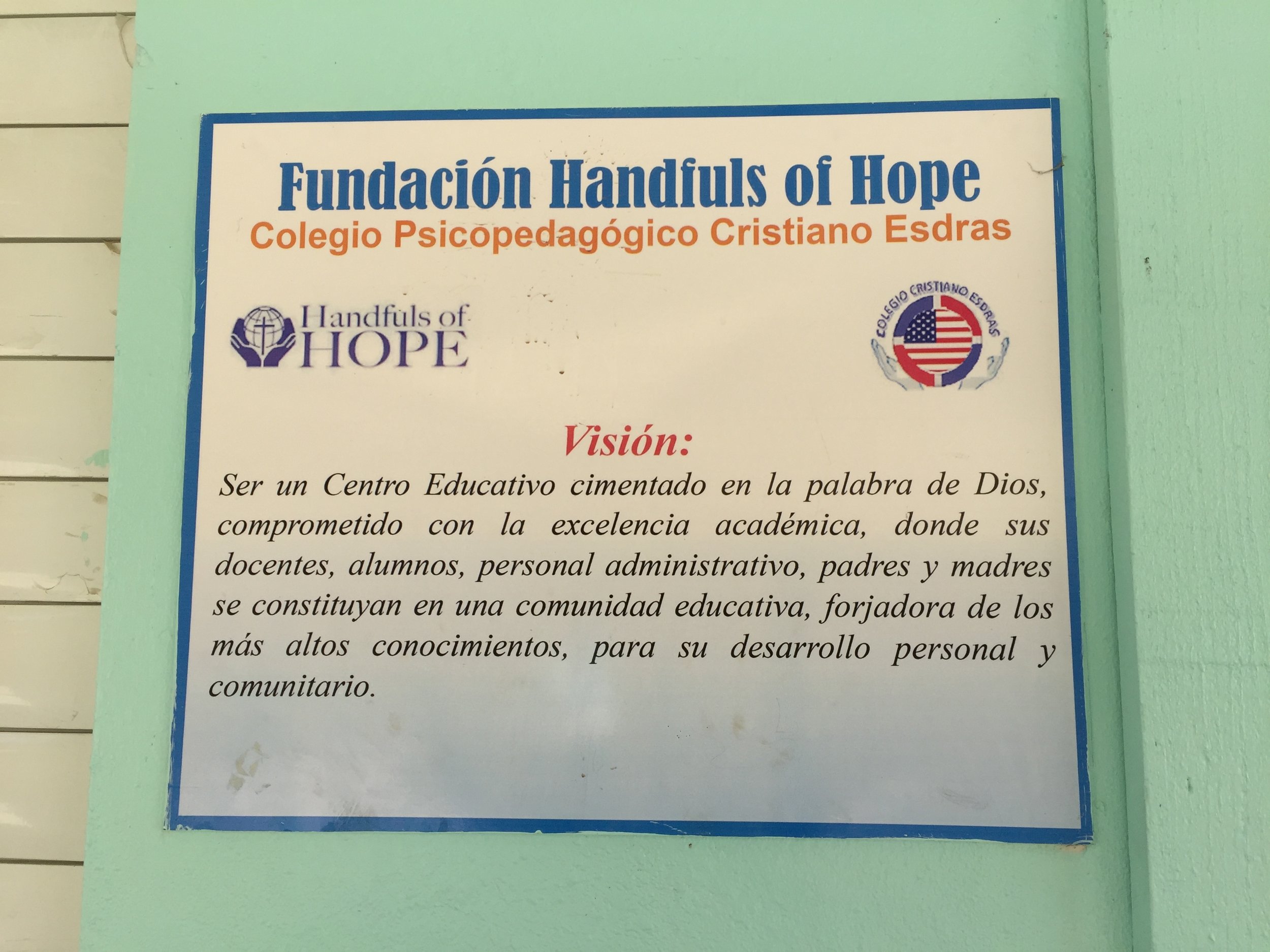 What's in a number? I'll tell you what; it's the hope that comes from sharing your love and compassion with God's children. 925 is the number I have in mind tonight. That is the number of men, women and children we saw today at our clinic in Catalina and mobile clinic near Bani.
Individual care, love and respect were evident as the Isaiah 58 team served two areas today. We distributed clothing and shoes as well as food packs to appreciative Dominicans. We also turned a small street into a "Bubble Party" with the young ones. Our Mobile Medical Clinic distributed Medication after careful diagnosis. We even transported an older gentleman and his wife back to our main clinic because Dr. Rick needed to care for his foot wound. Flexibility is word ONE on these trips and I am always amazed at how our volunteers step up to the task and jump right in.
Our teachers and Teacher Trainers worked tirelessly with both upper and lower grades, delivering novel teaching techniques and a mountain of new Spanish reading books and textbooks. We even had a morning reading time out in the courtyard enjoying the beautiful Dominican climate.
Construction continued on our new play area, getting the rough lumber smooth for little hands.
Medical Clinic, Mobile Ministry and Food Distribution to multiple villages, Teacher Training, and Construction... all in a days' work for our talented team of HOH volunteers. Won't you consider partnering with us? God Bless and Good Night - John D.