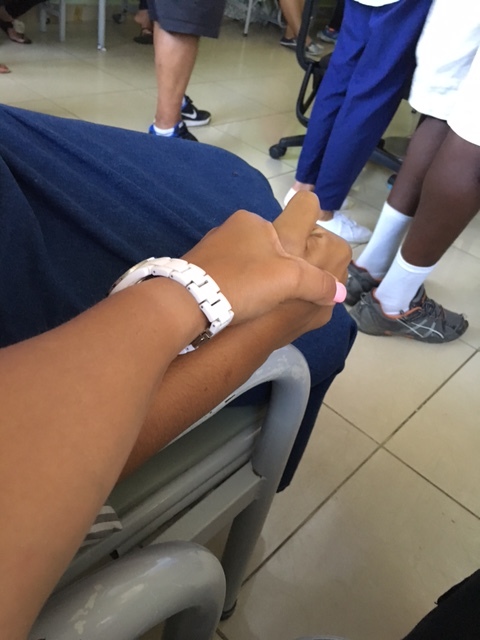 This afternoon we headed to Robert Reid Children's hospital. If you know me, you know how emotional this was for me. There is nothing worse for me than to see sick children . While we were there we entertained the children with puppets, balloon animals and our singing as well as handed out many beanie babies. We also spent time praying along side the sick children and their families. After dinner many of us shared our days experiences and how it impacted us deep inside.
It was followed by us all working together prepping for VBS which starts tomorrow. We have 500 children attending tomorrows program. It sure is going to be a crazy but amazing day.
Out of respect for the children and their families we will not post pictures of the children in the hospital. The Hands picture above is of Angela in our group comforting and praying with a Mom who's child is in intensive care. So many stories Stay tuned.
God is good. He always is. Share on Social media with #hohmissions2016